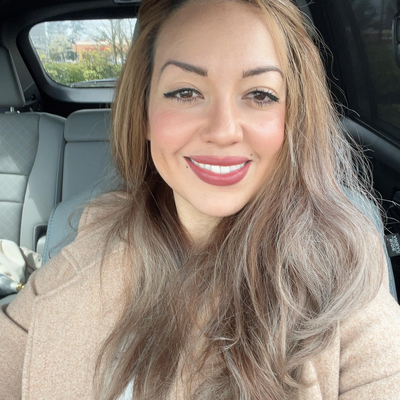 Sobre Kimberly Cubillo:
Very Ambitious individual. Focus and goal-oriented. Fast learner and multiple people skills. I adapt to different environments and learn and work fast and clean. 
Experiencia
July 2013-May 2014: Customer Service representative (Kareo) inbound, outbound, Scheduling department for Pediatric and Pain Management clinic located in Las Vegas.
July 2014-Sept 2015 Data collector from home. Customer service (Gotags.com) answering emails and collecting customer´s information, back office.
May 2016- May 2017 Managing Villa Jacana Holistic Rentals and growing my own Private Chef business in Manuel Antonio Beach Quepos. 
May 2017- June 2018 Marketing assistant and back office for an Indian company based in USA (WFM) from home as a backup office and assisting medical Practices in New York and Miami. I visited India for two months to receive Medical Workflow Management training and lived in New York for 7 months assisting in medical practice.
June 2018 – July 2019 Customer service and Marketing junior for the sportsbook industry. (Avatar).
August 2019 -2021: Sales Manager for a Real Estate / Investor company in San Luis Obispo California. I started as a cold caller then also hired and developed training processes for new agents. Managed the dialer and provide support for the agents. Eventually, I was promoted to acquisitions manager. (Penny Lane Home Buyers) 
Ago 2021-Current: I built two online stores Saint Amor and Almara Costa Rica. I create my designs and work with artisans from different countries that elaborate the products that we sell in Costa Rica. 
Educación
Primary School:  Bilingual School Nuestra Señora de la paz
High School: Bilingual High school Nuestra Señora de la paz
College: Universidad Hispanoamericana (3 semesters of psychology) 
Raw Vegan food Chef certification/ Kate Magic School
Profesionales que compiten con Kimberly
Profesionales del mismo sector Telecomunicaciones que Kimberly Cubillo
Profesionales de diferentes sectores cerca de San José, San José
Otros usuarios que se llaman Kimberly
Trabajos cerca de San José, San José
---

Boston Consulting Group

San José, Costa Rica

WHAT YOU'LL DO: · As a Research Associate within BCG's Data and Research Service (DRS) function, you will form an integral part of our Americas DRS team. · Through the delivery of secondary research, ...

---

Arkose Labs - Costa Rica

San José, Costa Rica

About Arkose Labs: · Arkose Labs is a fast-growing startup, backed by Softbank, Microsoft and Paypal, that is disrupting the fraud industry with an innovative approach that undermines the economic dri ...

---

Beckley & Co.

Escazu, Costa Rica

De jornada completa

₡3.000.000 - ₡4.000.000 al año

OBJETIVO DEL PUESTOControlar, ejecutar el proceso de nómina, a través del cumplimiento de la normativa laboral, procedimientos y políticas, con el fin de garantizar el correcto pago asi como la planea ...